Machining
Krieger Craftsmen has a complete array of in-house machining capabilities for high-speed productivity. That means we keep control of your mold manufacturing to deliver you a better product on-time.
Continuous Investment
Krieger Craftsmen systematically invests in new technology and equipment to keep our craftsmen on the leading edge of productivity.
5-axis CNC
Parts can tilt and rotate to any position for fewer setups and even simultaneous 5-axis contour milling.
Fewer Setups
Complex Contouring
Diffused Discharge Machining
Equipped with "diffused discharge machining" capability, our Makino EDM machine is capable of producing optical-quality finishes directly from automatic EDM.
Efficiency and Accuracy
Fixturing is an important part of accuracy and productivity. Here you see our latest addition, the FCS system provides operator efficiency with "tenths" repeatability.
FCS Fixturing
The right equipment
The right combination of the latest technology in EDM and machining for high speed, high performance, and most important, high accuracy
Powerful milling speeds productivity
Automation
Key to our premier capabilities is our drive for higher productivity through unattended machining. High capacity tool changers, coupled with pallet changers enable our skilled craftsmen to do more in less time.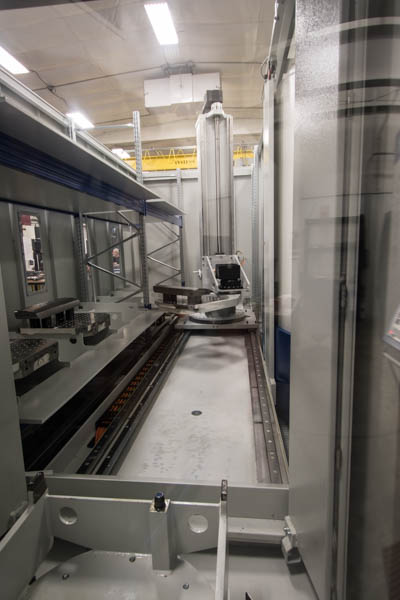 With large capacity automatic tool changers, we maintain standard tool sets in each machine for faster, more consistent setups.