Careers
Krieger Craftsmen takes pride in our team of mold manufacturing specialists. For all positions, we seek motivated individuals with mechanical aptitude and a natural desire to solve problems. We combined seasoned industry professionals with young trainees and apprentices, mentors and mentees, working together for a strong and promising future.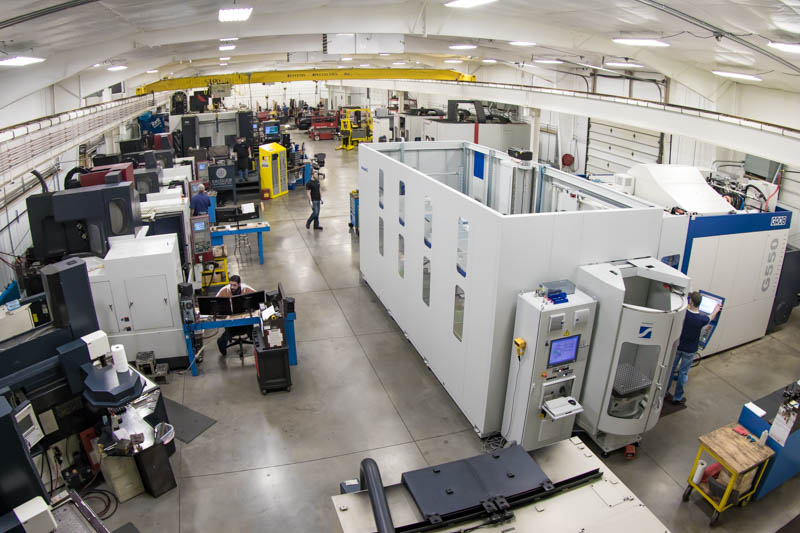 The latest in high-tech machinery and tooling in a clean, well-lit facility you can be proud to grow in
Our employee handbook summarizes our company culture in this way:
C - Creativity, finding the best way to groom your skills.
R - Reliability, people we can count on.
A - Abilities, use your knowledge every day.
F - Fun, enjoy your work.
T - Team, join a highly skilled group.
S - Skill, test yourself with new challenges.
M - Money, paid for your skills.
E - Energy, put forth energy that will be recognized.
N - Never say never; if it can be built, we can do it, together!
Krieger Craftsmen - Your Future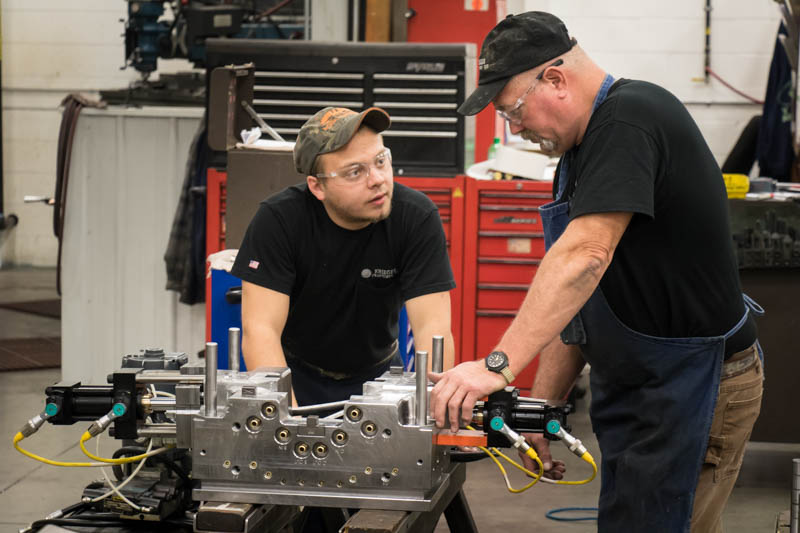 Krieger Craftsmen is a clean and healthy environment that makes our work enjoyable. Our modern, well-lit facility, with filtered, climate-controlled air, and clean floors is a perfect setting for the latest high-tech machines and tooling. This ideal combination of technology and skilled craftsmen work as a team, meeting and overcoming daily challenges in demanding injection mold applications.
In our world, we learn from one another. Energetic young members combine their computer and technology acumen with the proven expertise of our more seasoned veterans, both teaching and learning from one another. Krieger Craftsmen is a great place to work, learn and evolve, both as an individual, and a mold maker.
Not just a job, a career!
Mold manufacturing is what we do. We like it and we're good at it. Mold making combines the challenge of working to tolerances a fraction the thickness of a human hair, with the fulfillment of being able to proudly say "I made that" when out shopping or looking at the coolest of new cars. Mold making isn't for everyone, but for detail-driven people with curiosity and mechanical aptitude, mold making is satisfying and rewarding. At Krieger Craftsmen, we work to provide the ideal environment, not just to work, but to live, enjoy, and grow.